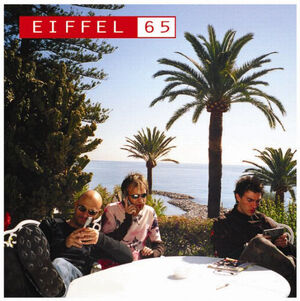 Eiffel 65 is the third album of Eiffel 65. It was released in 2003. Unlike their other two albums, this one is composed of Italian lyrics; however, there are four songs with English lyrics in them: "Voglia Di Dance All Night," "Like a Rolling Stone," "Figli Di Pitagora," and "Cosa Resterà (In a Song)."
In 2004, the album was re-released to include a second disc; this second disc included English versions of all but three songs, and remixes of other songs.
Track listing
Edit
Special edition bonus disc
Edit
Ad blocker interference detected!
Wikia is a free-to-use site that makes money from advertising. We have a modified experience for viewers using ad blockers

Wikia is not accessible if you've made further modifications. Remove the custom ad blocker rule(s) and the page will load as expected.