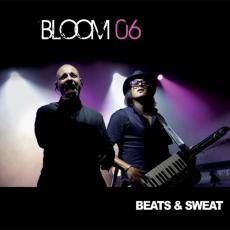 "Beats & Sweat" is a single by Bloom 06 from their 2009 EP, Club Test 02. It is the only single from the album, and the last single of Bloom 06 before their original group Eiffel 65 reformed as of June 2010.
Track listing
Edit
"Beats & Sweat" (Radio Edit) - 3:33
"Beats & Sweat" (Extended Mix) - 5:15
"Beats & Sweat" (Maury Lobina Club Mix) - 7:16
"Beats & Sweat" (Roberto Molinaro Concept) - 7:31
"Move Your Body" (Bloom 06 2009 Live Concept) - 4:39
Ad blocker interference detected!
Wikia is a free-to-use site that makes money from advertising. We have a modified experience for viewers using ad blockers

Wikia is not accessible if you've made further modifications. Remove the custom ad blocker rule(s) and the page will load as expected.